Physical Therapy Services
At Glory Therapy, our physical therapists have experience with many conditions which greatly benefit from skilled trained physical therapy, these include:
Traumatic Brain Injury (TBI)
Stroke (CVA)
Spinal Cord Injuries (SCI)
Multiple Sclerosis (MS)
Frederick's Ataxia (FA)
Neurological Conditions
Gait abnormality
Coordination/ Balance/ Vestibular abnormality
Prosthetic/ Orthotic Training
Arthritis
Back/ Neck pain
Muscular disorders
And other orthopedic (sprains, strains, fractures) conditions.
At Glory Therapy, we are able to provide you with experience and a unique perspective to evaluating and treating your medical condition. We seek to develop a therapy program specific to your goals and condition. "GO LIVE OUT REHAB YOURSELF" is a motto that challenges us to look at ways that you can continue to improve and progress toward your goals even when you are not at therapy. We encourage you to come with specific goals that you would like to achieve, including any challenges, so that we may help develop and teach a home exercise program to you and your caregivers. Our therapy team genuinely prays that we will "Be A Vessel", using the gifts and talents we have been given to minister to your family and your therapy needs. Our years of experience, training, and our team communication will provide you with a unique therapy experience. We look forward to seeing you restored to your maximal potential for His Glory!
Please call to schedule an evaluation or email your questions to pt@glorytherapy.com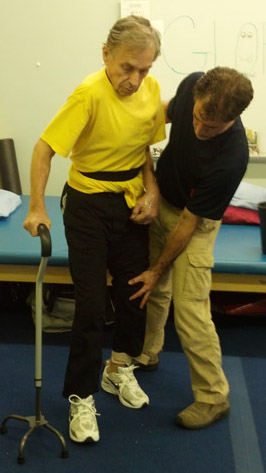 View Gallery